Abigail Phillips
EFF
June 26, 2011
Efforts to harness law enforcement resources in the service of copyright enforcement continue apace. Last Thursday, the so-called "illegal streaming" bill passed the Senate Judiciary Committee (although that's still some way away from becoming law). The bill would increase criminal copyright penalties to allow jail time of up to five years for infringing a copyright by "publicly performing" the copyrighted work, such as playing a sporting event broadcast or motion picture. (Currently, the maximum criminal penalty for unlawful public performance is a fine and/or prison sentence of up to one year.) Fortunately, there are limitations on when the new criminal penalties would apply. For example, only 10 or more unlawful public performances within a 180-day period would trigger the provisions. In addition, the current criminal statute contains basic thresholds such as a requirement that the infringement be willful.
The basis for the bill appears to derive from a list of legislative requests issued earlier this year by the Obama Administration's IP Enforcement Coordinator, including a recommendation to establish that online streaming of infringing content can be punished as a felony. The push to increase penalties from misdemeanor (which they are now) to felony (which they would be under the bill) apparently is being driven in part by a belief that law enforcement will be more motivated to prosecute crimes that have more severe penalties, no matter that the criminal laws are supposed to be designed to deter and punish bad guys, not instigate good guys. We have to question the judiciousness of devoting spare government resources to prosecuting this kind of activity. It seems to us that illegal public performance is the kind of economic concern that can be effectively managed through existing civil remedies. Moreover, criminal copyright prosecutions need to show all the elements of civil copyright infringement, something civil courts are traditionally much better versed in.
In general, a "public performance" of a work under the Copyright Act occurs when a work is performed before a substantial gathering of people (for example, a concert) or when the work is transmitted in a way that it can be accessed by members of the public, even if individuals receive the performance in different places or at different times (for example, a TV broadcast).
As an initial matter, it's hard to narrow the kinds of activities such a bill could potentially encompass. Practically speaking we wouldn't expect to see most of these pursued or prevailing; however, uncertainty and the fear of prosecution and defense expenses could well discourage innovation in online services and lawful speech.
For example, while the legislation conceivably could capture hosting platforms like YouTube and caching services like Akamai, the lack of volitional conduct on the services' part likely exonerates them. Presumably, too, one who merely embeds or links to a video would not be deemed to be making a public performance. Although at least one court has found copyright infringement where a website streamed content inline from another website, we believe that case was wrongly decided. On the other hand, ongoing law enforcement efforts to invoke provisions of the criminal law to seize domain names of websites that link to streaming content suggest that linking may yet be a target.
Online video distributors and providers of subscription TV services who rely on statutory licenses may have more pronounced concerns given that a violation of those licenses might appear to risk triggering the felony provisions. Likewise, copyright holders may use the threat of prosecution as leverage against broadcasters who transmit content pursuant to a license under dispute.
As for the individual who believes she is making a fair use of copyrighted work, she'll want to be pretty confident or hope she can argue other thresholds in the bill are not met. It doesn't seem likely this is the kind of activity prosecutors will pursue; then again, who wants to take a chance on five years' jail time?
June 26, 2011
Alex confronts the efforts of the corporatist and bankster warmongers to take their destabilization campaign into Pakistan and crank up the conflict in Libya.
Press TV
June 26, 2011
A top former British intelligence official had misled the public about the former Iraqi regime's weapons program to pave the way for war, it is now revealed.
The then Prime Minister Tony Blair had assigned Sir John Scarlett to write the notorious dossier on Iraq's weapons of mass destruction (WMD) on September 2002.
But, Scarlett, who was head of the Joint Intelligence Committee, sent a memo to Blair's foreign affairs adviser referring to "the benefit of obscuring the fact that in terms of WMD Iraq is not that exceptional".
Joint Intelligence Committee was duty-bound to give impartial intelligence-based advice to ministers, but in this case, intelligence has been misrepresented to make the case for war.
The former intelligence official Michael Laurie had told the Chilcot inquiry into the Iraq war that it was widely understood that the dossier was intended to make a case for war and misrepresented intelligence to this particular end. Now, Laurie's claimed are evidenced by the disclosure.
Later, it was found that Scarlett had willfully made up the intelligence to look as credible as possible and render a war on Iraq as certain. He was awarded by Tony Blair the post of foreign intelligence agency's chief in spite of all this.
Scarlett's memo was sent to Sir David Manning, Blair's chief foreign policy adviser, in March 2002 after an early draft of the dossier had been drawn up covering four countries with "WMD programmes of concern": Iraq, Iran, Libya and North Korea.
Jack Straw, then foreign secretary, had commented that the paper "has to show why there is an exceptional threat from Iraq. It does not quite do this yet." In response, Scarlett suggested that the dossier could make more impact if it only covered Iraq. "This would have the benefit of obscuring the fact that in terms of WMD Iraq is not that exceptional," he wrote.
Clare Short, the Labour cabinet minister who resigned after the war had started, said: "Those words show that John Scarlett was in on the deception from the beginning and was being duplicitous deliberately."
Elfyn Llwyd, parliamentary leader of Plaid Cymru, said: "It is clear to me that John Scarlett was not an objective player in all of this." Llwyd asked why Chilcot had neither published the Scarlett memo nor questioned Scarlett about it. "It again calls into question the credibility of the inquiry," he said.
The memo, released under the Freedom of Information Act, has been described as one of the most significant documents on the dossier yet published.
Paul Joseph Watson
Infowars
Tuesday, June 21, 2011
A bill that would criminalize invasive TSA pat downs in Texas has risen like a phoenix from the flames, with Governor Rick Perry being forced to include the item on the agenda for the current special session of the legislature, setting the stage for what could potentially become a watershed moment in the battle to peel back a federal power grab that has characterized the advance of big government.
Despite initially shirking responsibility by erroneously claiming that the bill did not have enough support to pass, Governor Perry was forced to place the item on the special session agenda yesterday, meaning TSA workers could face a year in jail or a $4,000 fine if they "touch the anus, sexual organ, buttocks, or breast of another person, even through that person's clothing for the purpose of granting access to a building or a form of transportation," according to the text of the legislation.
Under the terms of the Texas Constitution, Perry has the authority to forward bills for the consideration of the special session, and that's precisely what he did yesterday, announcing, "Legislation relating to prosecution and punishment for the offense of official oppression of persons seeking access to public buildings and transportation."
Following Perry's announcement, sponsor of the bill Senator Dan Patrick stated, "The people's voice has been heard in Austin. Thanks for the literally thousands of calls & e-mails. This is a "Come & Take It Moment" again for Texas… Once again Texas will take a stand that will reverberate around the nation."
Absent the dirty tricks that shot down the progress of the legislation the first time around, the bill should have no problems in getting enough votes to be passed – the majority of state Senators support SB 29, with a number still undecided and just two against. The schedule for the special session is due to run until June 30, but Perry also has the authority to extend this deadline.
The real test will be how the federal government reacts to the passage of the legislation, a response which is likely to be characterized by two separate arguments.
One – the feds will simply claim that the bill is superseded by the Supremacy Clause of the US constitution, arguing that states cannot regulate the federal government, and will order TSA goons to continue groping Americans. This will kick start a massive states' rights battle, but TSA workers will still be reticent to abuse their power for fear of lawsuits. However, if they pursue this route, the feds won't have a leg to stand on. The Supremacy Clause merely states that the Constitution is supreme, not that the authority of the government is supreme. Indeed, if anything the Supremacy Clause works in favor of the anti-pat down bill because it reinforces the protections guaranteed by the fourth amendment against unreasonable searches and seizures.
Two – the government will adopt an altogether more aggressive approach and repeat their threats of financial terrorism by resolving to impose a federal blockade to prevent flights operating out of Texas airports. This tactic was used to kill HB 1937 before it could even reach the Senate last month following the circulation of a letter written by DoJ Attorneys that threatened to cancel all commercial flights in the state. The power of the federal government to impose a de facto "no fly zone" over Texas is non-existent. If this is attempted, Texas airports could simply replace all TSA workers with private screeners and give the feds a symbolic middle finger. What's more likely to happen is some kind of compromise deal, but TSA agents would still be less likely to carry out grope downs for fear of lawsuits.
Years of growing outrage over TSA grope-downs and naked body scanners has culminated in this momentous showdown. The outcome of this fight will determine the course of this issue for years to come, and will shape whether the TSA becomes a literal occupying army in a Sovietized America, or whether the organization itself and the Homeland Security takeover in general withers and dies.
URGENT – Contact the undecided Senators on this list and urge them to show their support for Senator Dan Patrick's TSA Anti-Groping bill — SB 29.
*********************
Paul Joseph Watson is the editor and writer for Prison Planet.com. He is the author of Order Out Of Chaos. Watson is also a regular fill-in host for The Alex Jones Show.
Paul Joseph Watson
Infowars
Monday, June 20, 2011
Every indication suggests that Bilderberg-approved Texas Governor Rick Perry is set to become the frontrunner in the Republican race to challenge Barack Obama for the presidency, illustrating once again how a shady, secretive and undemocratic global elite holds the reigns of true power while Americans are distracted by the delusional notion that they have a genuine choice in 2012.
"Perry has said he will announce his decision soon. One member of his campaign team said he was closer than ever to joining the race and he was testing the prospects in the early caucus and primary states of Iowa, New Hampshire, Nevada and South Carolina. If he does stand, Republicans at the New Orleans conference predicted he would become the frontrunner of a so-far uninspiring field," reports the London Guardian.
Texas Governor Perry, a protégé of Karl Rove, is very good at acting like a down-home populist, but that's all it is – an act. Perry is George W. Bush 2.0.
While spewing Tea Party-style rhetoric about secession, shooting coyotes and courting the favor of Christian evangelicals, behind closed doors Perry has been quietly selling out Texas to globalist interests, auctioning off highways to foreign companies to turn them into profit-driven toll roads.
"Speculation that Perry is the Bilderberg group's ace card was prompted by the current political climate, which can largely be gleaned from the fact that Perry is a longtime, unwavering supporter of the NAFTA Superhighway and related infrastructure projects," wrote AFP's Jim Tucker earlier this month. "These pave the way for the Bilderberg-supported North American Union (NAU) proposal that would merge the U.S., Canada and Mexico."
Perry has also given enthusiastic support to former Mexican President Vicente Fox's efforts to turn Texas into a sanctuary state for illegal immigrants. He also aggressively promoted the Rockefeller Foundation-backed HPV vaccination campaign in Texas that has led to deaths worldwide. David Rockefeller is a prominent Bilderberger, attending each annual meeting without fail.
Perry attended the June 2007 Bilderberg conference in Istanbul, Turkey, and in doing so violated the Logan Act, a United States federal law that forbids unauthorized citizens from negotiating with foreign governments.
Look beyond the rhetoric and study what Perry has actually done in his role as Governor – he's the ultimate globalist – his every action illustrates how he's the diametric opposite to the image of the Tea Party populist that he attempts to portray. That's why he's the perfect pick for the globalists, someone who can suck in the trust of the American people only to stab them in the back upon becoming president, just as Obama did before him.
Bilderberg has proven its kingmaker role time and time again not just in US politics but worldwide. Bill Clinton was a little-known Governor of Arkansas before he attended a Bilderberg meeting in 1991 and went on to become President a year later. Similarly, British Prime Minister Tony Blair attended Bilderberg before his election in 1997. According to Euro Weekly News, Maria Dolores De Cospedal's attendance at Bilderberg 2011 in St. Moritz Switzerland also "augurs a victory in Spain's next general election" for her Partido Popular party.
Obama himself was reportedly vetted by Bilderberg when he infamously disappeared to a secret location with Hillary Clinton in June 2008 in Northern Virginia, at precisely the same time and location the Bilderberg Group were convening in Chantilly. Bilderberg luminary James A. Johnson was also responsible for selecting Obama's running mate Joe Biden, having also previously selected John Edwards as John Kerry's right hand man in 2004 after Edwards had impressed Bilderberg elitists Henry Kissinger and David Rockefeller with a speech he gave at the globalist confab in Italy that year.
In a comparatively weak GOP field, the establishment cannot take any chances in allowing Ron Paul to gain momentum as the only candidate who has a real chance of defeating Barack Obama.
As polls have shown, out of the Republican candidates, only Ron Paul has a realistic hope of success in a hypothetical run off against Obama – the other candidates are equally unpopular as the President.
Despite the fact that Mitt Romney has been anointed by the establishment as the Republican favorite, a May CNN poll found that he would lose by 11 points if he got the nomination and went head to head with Obama, whereas Paul only trails the President by 7 points.
Bilderberg's continual influence in picking US presidents and potential vice-presidents again serves up a reminder that the real power structure steering the planet goes beyond teleprompter-reading puppet presidents and rests in the hands of multi-generational globalists, central banking moguls and the CEO's of the world's biggest corporations, all of whom routinely attend the Bilderberg Group confab every year.
Watch the clips below in which Rick Perry's connection to the NAFTA Superhighway and the North American Union is documented, as well as Alex Jones' protest of Perry's globalist agenda.
*********************
Paul Joseph Watson is the editor and writer for Prison Planet.com. He is the author of Order Out Of Chaos. Watson is also a regular fill-in host for The Alex Jones Show.
Paul Joseph Watson
Infowars.com
June 15, 2011

Image: Wikipedia Commons
If you're still living under the delusion that the TSA is just restricted to airports then think again. A joint VIPR "security exercise" involving military personnel has Transportation Security Administration workers covering 5,000 miles and three states, illustrating once again how the TSA is turning into a literal occupying army for domestic repression in America.
The TSA, in alliance with a whole host of federal, state, local agencies as well as military personnel, is currently conducting a massive "security exercise" throughout Ohio, Kentucky and West Virginia.
"The participating teams are composed of a variety of TSA assets including federal air marshals, canine teams, inspectors and bomb appraisal officers. They will be joined by state and local law enforcement officials to supplement existing resources, provide detection and response capabilities. The exercise will utilize multiple airborne assets, including Blackhawk helicopters and fixed wing aircraft as well as waterborne and surface teams," reports the Marietta Times.
Although the exercise is couched in serious rhetoric about preparedness, it relates to "no specific threat" and the details are nebulous to say the least and seems to revolve around little else than testing out high-tech surveillance equipment and reminding Americans who their bosses are.
"In addition to using three helicopters for aerial inspection, the exercise made use of the Ohio Highway Patrol's camera-equipped Cessna Caravan, which is capable of transmitting close-up, detailed real-time images of objects on the ground taken from more than five miles away," reports the Charleston Gazette.
The exercise seems to be about little more than a show of force by the TSA in light of a massive resistance against their agenda, particularly in Texas where a recent bill that would have banned invasive TSA grope downs almost passed and is set to be up for debate again.
Michael Cleveland, federal security director for TSA operations in West Virginia admitted as much when he said the event was about letting, "people know we're out here."
As we have documented, TSA grope downs and body scans are now being rolled out on highways, street corners, train stations, bus depots, public buildings, at sports events, and even at local prom nights as part of the VIPR (Visible Intermodal Prevention and Response) takeover of the country.
The TSA has also announced its intention to expand the VIPR program to include roadside inspections of commercial vehicles, setting up a network of internal checkpoints and rolling out security procedures already active in airports, bus terminals and subway stations to roads and highways across the United States.
These internal checkpoints, run by Homeland Security, the Department of Transportation, and the TSA, involve trucks being scanned with backscatter x-ray devices in the name of "safety" and "counter terrorism".
Since the launch of the Department of Homeland Security's "See Something, Say Something" program, the DHS has also released promotional material which depicts would-be TSA agents conducting searches at public events, including a Buccaneers football game.
Homeland Security is also developing technology to be used at "security events" which purports to monitor "malintent" on behalf of an individual who passes through a checkpoint.
Forget the airports, the TSA has already spread its tentacles to invade almost every public facet of American society.
President Obama's election campaign promise to create a domestic "security force," that is "just as powerful, just as strong" as the US military is now coming to fruition as the TSA expands to turn American into a checkpoint-festooned hellhole where constant fearmongering about terror threats is the justification for the construction of a Sovietized police state.
Paul Joseph Watson is the editor and writer for Prison Planet.com. He is the author of Order Out Of Chaos. Watson is also a regular fill-in host for The Alex Jones Show.
Monica Davis
Before It's News
June 12, 2011
Ah, the Internet. So much attention is being paid to the glory of this military invention. We base revolutions on access to the Internet. We base civil rights progress on the ability of the Internet to foster communication across vast distances, enabling freedom fighters to connect, interact and tear down the walls of oppression. While we view any threat to the Internet as a threat to global freedom of speech and liberty, some mistakenly ignore repression at home.
Florida's governor just signed a law that basically says if the cops shoot and kill someone, the records of that incident are exempt from Open Records Laws. In other words, police killiings are none of the public's business.
While we are on guard for a possible future shut down of the Internet, and as we become distracted by the machinations of various dictators and elites from around the world, the real, actual and ongoing threat our liberties get shoved to the backburner. The real threats to our human rights, and to our freedom of speech, freedom of movement, the real dangers to our freedom from unwarranted and warrant less intrusions, searches and illegal takings are shoved to the back burner, minimized by media hype and diversions.
Tin foil hat wearing 'activists' dream of all kinds of things the government and its often careless minions could do to turn the Constitution into a roll of wet toilet paper. The government "could" shut the Internet down; the government "could" herd the population to some No Man's Land on prisoner transport trains. The government "could" wipe out 90 percent of the population on orders on some real or imagined elite.
Let's stop focusing on the possibilities and look at the realities. Lets look at some of the ways out of control cops, officials and unindicted civil serpents walk all over our civil rights right now—and think it is their right to do so. Let's look at the mindset that says any threat to the way police and government officials "do their jobs" is a threat to the very foundations of the government itself.
Yes, let's look at that great distraction, and insidious way that our government officials and their minions are destroying our civil rights.
The fears generated by hacking, cracking and information warfare continue to suborne our rights. This paranoia is creating a repressive environment where fascist behavior comes out of the closet and rides its pale horse right across the very foundations of our civil liberties. In terms of "cyber war," a great deal of the vulnerabilities of our global computer and information networks is due to the fact that many governments and companies do not repair computer program vulnerabilities—and, even worse, many computer program developers do not repair known vulnerabilities.
Yet, instead of beefing up security on its networks, some of  the unindicted felons in and out of government want to shut the Constitution down.   Basically, we pay for the consequences of their negligence with our freedoms.
This is comparable to leaving the door open to your business at all hours, not investing in security guards, locks and security systems—and then wanting the government to eliminate human rights and civil liberties of all citizens in order to "protect your business."
This is often a case abusing our civil rights to protect the careless businesses which leave themselves open to industrial espionage and robbery. This is a case of eliminating the Bill of Rights in order to protect government civil servants who allegedly work for us.
Why should citizens be treated like thieves and criminals because governments, corporations and businesses want to shut the barn door after their carelessness allowed the horse to escape?
Responding to an increase in the number of attacks against computer systems in Great Britain George Osborne,, a government official said
Clearly up-to-date security software has an important part to play in all this, but I would recommend that the British government also takes a close look at its computers and applications to ensure that they are properly patched against vulnerabilities.
In his keynote address on cyber security. 'George Osborne MP, the UK's Chancellor of the Exchequer, has said that British government computers are on the receiving end of over 20,000 malicious email attacks every month." MORE
In an analysis of the diametrically opposed concepts of civil liberty and computer security, Kate Martin wrote
When United States national security objectives include the promotion of human rights and the rule of law, the development of both international law and national laws respecting human rights become matters of national security concern. In this context, the Internet will play an important role in influencing the development of international law and of national laws on national security, free expression and privacy

First, other countries increasingly look to legal approaches to the Internet taken in the United States as a model for their own policies. U.S. government regulation of the Internet, or lack thereof, serves as a vivid demonstration to the world of what one democratic constitutional regime of surveillance and free speech looks like. This regime includes tolerance of extremist speech, using the Internet to counter disinformation by more information, and respecting the privacy of individual communications. At the same time, there is no doubt but that restrictive U.S. actions regarding the Internet will be looked to around the world in order to justify such restrictions in other countries. For example, Ukraine, which is barely emerging from the shadow of totalitarianism and recognized to be of strategic importance to the United States, has recently decreed that Internet connections by all state institutions must be arranged through the three state-owned servers. While the precise scope of this arrangement is unclear, many more Internet users are affected by this requirement than would be the case in other countries because many institutions in Ukraine, such as universities, are still defined as state institutions. Human rights activists in Ukraine are quite concerned that the intent and effect of this edict is to allow censorship of Internet content, both entering and leaving the country, and interception of individual messages. This is a concrete example of how the national security interests of the United States in promoting democracy and stability in Ukraine may be affected by developments on the Internet.

Second, the Internet makes information about U.S. legal models — including information about restrictions on individual liberties approved in the name of national security — much more easily, inexpensively and widely available. Should we be concerned about exporting our models without a full consideration of how those models will work in countries without the historical experience of and a legal culture based on respect for individual rights?

Finally, by transcending national borders, the very nature of the Internet seems to call for a multi-national, rather than unilateral, approach to many of these issues. Martin Bangemann of the European Commission recently called for an international charter regulating the Internet rather than country-by-country laws.(17) Whether such a charter will be developed and what aspects of the Internet would be covered are all questions of paramount importance for worldwide human rights and civil liberties. What restrictions on human rights principles for national security reasons, if any, should be included in any such charter? MORE
There are no easy answers. Civil liberties, computer espionage and computer security remain a confusing jumble of corporate wish lists, reactionary police activity, government crackdowns and global protests. And, as is their wont, institutions, whether government or corporate, view the world in terms of their own wants, wishes and desires. Corporations create vulnerable computer products—and then don't want to incur the expense of fixing program or network security problems. Governments respond to internal organizational and network vulnerabilities by either denying the possibility that they are vulnerable, or running roughshod over the civil rights of individuals to protect real, or imagined vulnerabilities.
On the nation's streets, and in its alleys, police officers confiscate cameras and video equipment of film crews and activists. In the real world, cell phones are confiscated and video tapes are destroyed by police officers who want their version to be the only version the world sees. They fear the consequences of their actions being recorded. Unlike in the past, in today's world, law enforcement has lost the automatic approval of their communities.
When it comes to automatic approval of police actions, people have long since lost their virginity. In a world where police testimony is not as revered as it once was, actual video-recording gives suspects and those taken into custody a voice that they otherwise would not have. Those recordings often are at odds with the "official police version" of events, as is the case below.
Miami Beach police allegedly confiscated video-recording equipment from at least one member of the public and a TV photojournalist after both witnessed officers shooting and killing a suspect on a public street.
Benoit told reporters that police officers — after realizing he had footage of the shooting — forced him and Erika Davis, his girlfriend who was also in the car, to the pavement with guns pointed at their heads. He said officers handcuffed him while they took his cell phone, smashed it on the ground and placed it in his back pocket. He also alleges he saw officers intimidate other witnesses and take their cell phones as well. www.rcfp.org/newsitems/index.php?i=11910The footage that 35-year-old Florida resident Narces Benoit captured on his cell phone has attracted much attention on YouTube. The video shows a group of Miami Beach police officers fatally shooting Raymond Herisse, a 22-year-old accused of using his car as a weapon against police during a traffic stop. Following the shootout, which occurred on Memorial Day, video footage shows police officers noticing Benoit and telling him to move away. After Benoit retreated to his car with the video still rolling, officers are shown approaching him with their guns pointed directly at the camera.
The above-mentioned event is Florida highlights the problem. When police officers believe their actions should not be subject to recording by either citizens or reporters, and when official recordings of the event are restricted from the public, what record will be available to the public?
And the problem will worsen because the governor of Florida just signed a law which exempts official video and audio recordings of police killings of civilians from open public records laws. In other words, the public recordings and videos will not be available to the public, and the police are confiscating and destroying media and civilian recordings.
In addition, public-access advocates said another issue that has arisen out of the Miami Beach incident is that the public may have known little about the shooting if it were not captured on video by Benoit. Under a new Florida law, signed by Gov. Rick Scott on June 2, photographs, video and audio recordings depicting or recording the "killing of a person" are now exempt from the state's public records disclosure laws. MORE
In the wake of the media and Internet-assisted revolution in Egypt, and other ongoing human rights movements in the Middle East, it is no wonder that the Miami Beach incident has infuriated civil rights activists—including the vaunted American Civil Liberties Union (ACLU) and the National Press Photographer's Association.
Mickey Osterreicher, general counsel for the National Press Photographers Association, sent a letter to Police Chief Carlos Noriega, saying officers violated the Fourth Amendment right against unreasonable searches and seizures, and First Amendment rights to record in a public place.Osterreicher copied Miami Beach Mayor Matti Herrera Bower on the letter.

"While it may be understandable that your officers had a heightened sense of tension after the shooting of Raymond Herisse that is still no excuse for them to allegedly harass, intimidate, threaten or attack those taking photographs/video on a public street," Osterreicher said. "Recently in Egypt, Syria and Libya citizens and photojournalists have risked, and in some cases given, their lives to provide visual proof of repressive governmental activities. It is truly a shame that what is viewed abroad as heroic is considered as suspect at home."  MORE
Kurt Nimmo
Infowars.com
June 11, 2011
No longer is there an excuse. If you elect to fly, you are endorsing the sort of behavior the man below suffered. If you fly because your business requires it, I feel sorry for you. But if you fly because it is more convenient than driving or taking a train or a bus, you're encouraging the TSA to abuse the mentally disabled and molest six year olds.
This will not stop until the airlines fear bankruptcy due to lost business. Millions of people must refuse to fly and look for other ways to travel. Faced with going out of business, the airlines will refuse to allow the feds to run their Gestapo humiliation program.
If you continue to fly, you are to blame for the TSA abusing the mentally disabled, pregnant women, and children.
Sponsored Link: Are you age 55 or above? If so, this secret website could help you collect an extra $34,000/year. You don't have to work or touch regular Wall Street investments. Click here to learn more.
Cindy Sheehan
Cindy Sheehan's Soapbox
June 12, 2011
"Totalitarianism is patriotism institutionalized."
Steve Allen
"Patriotic" Americans are still berating me for "demeaning" my son's "sacrifice." A typical message goes something like this:
"Your son died to give you the right to spew your filth against this country. If it wasn't for the military and people like your son, you wouldn't have the freedom to protest."
Oh, really? If I have the "freedom to protest" then why have I been arrested so many times and why did I have a four-month restraining order from protesting near the White House last year that would have landed my buns in jail for six-months if I violated it? Why are activists still being arrested for solely exercising what used to be our fundamental rights?
In fact, attorney, Bill Quigley has documented that more than 2600 activists have been arrested since Obama was sworn in 2009.
The Constitutional Lawyer turned POTUS is committing atrocities against peace, justice and human rights at a pace that Bush and Cheney only dreamed possible. If Obama can't have one of us arrested or executed on his orders, then he will gladly diagnose our principled questioning as a mental disorder. Obama even told Steve Pelley of 60 Minutes that if any American dare question his obvious lies around the re-death of Osama bin Laden, then he/she should have "their heads examined."
I find it extremely interesting that the fundamental values of peace, truth, and justice have been turned into a mental disorder by the POTUS who, as I have pointed out before, has committed innumerable atrocities against these values. However, what I am finding increasingly alarming is the USA's rapid descent into a police state.
On June 7th, my sister and I were driving from Sacramento to Los Angeles on I-5—this is a trip that both she and I have made dozens of times since my family moved near Sacramento in 1993. We almost immediately noticed the elevated presence of cop 'copters hovering over the interstate and over nearby communities. Neither of us had ever witnessed so many military convoys and such a police presence in any of the previous times we made the trip. We speculated what it could be all about and I even had to come to a complete stop on I-105 when it looked like a Los Angeles Sheriff's 'copter was about to land on the roof of my car. Hmm, there is definitely a shift happening, but it's often hard to pin things down.
Well, the very next day, I learned about two events that shocked even me—I thought the Empire couldn't shock me, but I was wrong.
The very day that my sister and I were traveling the length of our gorgeous state, a Stockton, California man was having his door broken down by what he thought was a S.W.A.T.  Goon Squad.
According to Kenneth Wright, a single father of three young children ages, 3, 7 and 11; he heard some commotion outside his Stockton home, so he looked out his upstairs window and saw 15 cops that looked like members of S.W.A.T. Before he could get downstairs to the door, they had battered it down and entered his home. Wright spent the next six hours handcuffed in the back of a cop car with his three frightened children.
Is Kenneth Wright the alleged murderer of thousands of brown people in the Middle East and North Africa? Has this scoundrel cheated millions of people out of their retirement/life savings? Did Mr. Wright authorize the use of torture, or even invade one country illegally?
No, of course not. It turns out that the cops who broke down Mr. Wright's door brutalizing him and traumatizing his children weren't local or state law enforcement, but an Education Goon Squad that had been granted some kind of vicious police state authority because Mr. Wright's ex-wife allegedly committed "fraud" on her student loans. How many of us have student loans that are in danger of being defaulted on because we can't find a job? The primary question is, though, why do most of us have to commit ourselves to years of debt to get a University education which should be free in the most wealthiest country in the world?
The scandal of the rising cost and increasing inaccessibility of higher education can be directly related to the oppression and exploitation of the people that handle Obama like the Marionette that he is.
If the above story doesn't terrify you, then what about this one:
In the wee hours of Memorial Day, cops in Miami were involved in a high-speed chase that ended with the injuries of four innocent bystanders and the shooting execution of the SUSPECT. Witnesses to the crimes of the P.D. videotaped the entire incident and were then, themselves subjected to police brutality as the Miami cops held guns to their heads and smashed their cell phones. Luckily, one of the victims had the presence of mind to secure the sim card of his phone in his mouth.
Ask yourself: "How terrified would I be if I just witnessed cops brutally shooting a man to death, then holding a gun to my head?"
Incidentally, the Miami PD has also recently been involved in arresting activists from the organization Food Not Bombs for having the audacity to feed the area's homeless.
The Robber Class obviously doesn't want hungry people fed, sick people healed, uneducated people schooled, homeless people housed, or poor people prosperous. Their agenda is total domination of the world's resources and complete income inequality in our own country.
The next time you fly and either have to subject your body to unacceptable levels of radiation in one of the Pervo-Scanners or get molested by TSA—think to yourself: "This is how it starts—my nation is being turned into a police state with nary a whimper."
At least I loudly protest these violations when I fly and I educate everyone within earshot (including the TSA) that Michael Chertoff (former director of the NSA under Bush) profits from the full-body X-ray machines in airports. The last time I was being illegally molested by a TSA agent because I refused to go through one of the Pervo-Scanners, she said: "Am I hurting you?" And I answered: "Yes, you are beating the crap out of my 4th Amendment."
The above stories illustrate that we no longer even have the pretense to the rights to privacy or against illegal search and seizure. Even if the state grants warrants, or passes laws that our privates are now fair game for government perversity, oftentimes these laws directly contravene the Constitution.
However, with the recent reauthorization of the USA PATRIOT ACT, the Constitution has again been rendered "null and void."
The obvious solution to what ails our nation is to end the wars and invest part of the money in education—forgive student loans and provide free/low cost university education to everyone in this country. Ending the wars will not only have a positive effect on our economy, but we won't be creating enemies faster than we can kill them, so all of this jack-booted police state thuggery would not be necessary.
With the profit motive being so tempting to the Robber Class, it seems like one of the only recourses left to us now is to film everything that happens around us and hide the sim cards of our phones in one of our body's crevices—we can at least be witnesses to and document Obama's rush to total totalitarianism.
Business Report today reports that Mexican central banker Agustín Carstens will be the next boss at the International Monetary Fund.
Earlier today, Prison Planet.com editor and lead journalist Paul Joseph Watson reported via video that the new IMF head would be decided this week at the Bilderberg confab.
Carstens talked about his candidacy last month.
The Latin America News Dispatch announced Carstens bid on May 25.
According to news reports, a dozen Latin American countries support the appointment of Carstens to head up the globalist loan sharking operation. The countries are Belize, Bolivia, Colombia, Honduras, Guatemala, Nicaragua, Panama, Paraguay, Peru, Dominican Republic, Uruguay and Venezuela.
The nations, a statement said, are convinced "of the need to promote greater participation of emerging economies in the region" in selecting the replacement of Dominique Strauss-Kahn as head of the world finance body.
Strauss-Kahn stepped down from the position after it was alleged he attempted to rape a hotel maid. Some believe Strauss-Kahn was set-up in order to remove him from the IMF.
French Finance Minister Christine Lagarde has also been mentioned as a possible replacement. Both Carstens and Lagarde have embarked on tours to promote their bids.
Agustín Carstens is a top-level insider. He is a Mexican economist who has held high-level positions at the Banco de México, World Bank, International Monetary Fund, and Bank of International Settlements.
As an economist, he has advocated an orthodox neoliberal economic approach to the third world and so-called "emerging economies."
Watch live video from Alex Jones Live! on Justin.tv
Watch live video from Alex Jones Live! on Justin.tv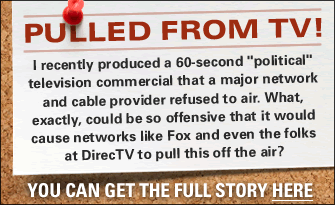 Infowars.com and Alex Jones would like to give a special thanks to Midas Resources for its generous support of our Bilderberg 2011 coverage.