The American Dream
Tuesday, November 29, 2011
If you live in the United States of America, you live in a giant prison where liberty and freedom are slowly being strangled to death.  In this country, the control freaks that run things are obsessed with watching, tracking, monitoring and recording virtually everything that we do.
Nothing is private anymore.  Everything that you do on the Internet is being monitored.  All of your phone calls are being monitored.  In fact, if law enforcement authorities suspect that you have done something wrong, they will use your cell phone microphone to listen to you even when you think your cell phone is turned off.  In many areas of the country, when you get into your car automated license plate readers track you wherever you go, and in many major cities when you are walking on the streets a vast network of security cameras and "smart street lights" are constantly watching you and listening to whatever you say.  The TSA is setting up "internal checkpoints" all over the nation, Homeland Security is encouraging all of us to report any "suspicious activity" that our neighbors are involved in and the federal government is rapidly developing "pre-crime" technology that will flag us as "potential terrorists" if we display any signs of nervousness.  If you are flagged as a "potential terrorist", the U.S. military can arrest you and detain you for the rest of your life without ever having to charge you with anything.  Yes, the United States of America is rapidly being turned into a "Big Brother" prison grid, and most Americans are happily going along with it.
The sad thing is that this used to be "the land of the free and the home of the brave".
So what in the world happened?
A fundamental shift in our culture has taken place.  The American people have eagerly given up huge chunks of liberty and freedom in exchange for vague promises of increased security.
Our country is now run by total control freaks and paranoia has become standard operating procedure.
We were told that the terrorists hate our liberties and our freedoms, and that we needed to fight the terrorists so that we could keep our liberties and our freedoms.
But instead, the government keeps taking away all of our liberties and our freedoms.
How in the world does that make any sense?
Have the terrorists won?
As a country, we have moved so far in the direction of communist China, the USSR and Nazi Germany that it is almost impossible to believe.
Yes, turning the United States of America into a giant prison may make us all slightly safer, but what kind of life is this?
Do we want to be dead while we are still alive?
Is this the price that we want to pay in order to feel slightly safer?
Where are the millions of Americans that still yearn to breathe free air?
America is supposed to be a land teeming with people thirsting for independence.  For example, "Live Free or Die" is supposedly the official motto of the state of New Hampshire.
But instead, the motto of most Americans seems to be "live scared and die cowering".
We don't have to live like this.
Yes, bad things are always going to happen.  No amount of security is ever going to be able to keep us 100% safe.
We need to remember that a very high price was paid for our liberty and we should not give it up so easily.
As one very famous American once said, when we give up liberty for security we deserve neither.
The following are 30 signs that the United States of America is being turned into a giant prison….
#1 A new bill that is going through the U.S. Senate would allow the U.S. military to arrest American citizens and hold them indefinitely without trial.  This new law was recently discussed in an article posted on the website of the New American….
In what may be a tale too bizarre to be believed by millions of Americans, the U.S. Senate appears ready to pass a bill that will designate the entire earth, including the United States and its territories, one all-encompassing "battlefield" in the global "war on terror" and authorize the detention of Americans suspected of terrorist ties indefinitely and without trial or even charges being filed that would necessitate a trial.
U.S. Senator Lindsey Graham is a big supporter of the bill, and he says that it would "basically say in law for the first time that the homeland is part of the battlefield".
According to the PPJ Gazette, the following are three things that this new law would do….
1)  Explicitly authorize the federal government to indefinitely imprison without charge or trial American citizens and others picked up inside and outside the United States;

(2)  Mandate military detention of some civilians who would otherwise be outside of military control, including civilians picked up within the United States itself; and

(3)  Transfer to the Department of Defense core prosecutorial, investigative, law enforcement, penal, and custodial authority and responsibility now held by the Department of Justice.
#2 U.S. Senator Joe Lieberman is asking Google to install a "terrorist button" on all Blogger.com blogs so that readers can easily flag "terrorist content" for authorities.
#3 Most Americans have no idea how sophisticated the "Big Brother" prison grid has become.  For example, in Washington D.C. the movements of every single car are tracked using automated license plate readers (ALPRs).  The following comes from a recent Washington Post article….
More than 250 cameras in the District and its suburbs scan license plates in real time, helping police pinpoint stolen cars and fleeing killers. But the program quietly has expanded beyond what anyone had imagined even a few years ago.

With virtually no public debate, police agencies have begun storing the information from the cameras, building databases that document the travels of millions of vehicles.

Nowhere is that more prevalent than in the District, which has more than one plate-reader per square mile, the highest concentration in the nation. Police in the Washington suburbs have dozens of them as well, and local agencies plan to add many more in coming months, creating a comprehensive dragnet that will include all the approaches into the District.
#4 In some American schools, RFID chips are now being used to monitor the attendance and movements of children while they are at school.  The following is how one article recently described a program that has just been instituted at a preschool in California….
Upon arriving in the morning, according to the Associated Press, each student at the CCC-George Miller preschool will don a jersey with a stitched in RFID chip. As the kids go about the business of learning, sensors in the school will record their movements, collecting attendance for both classes and meals. Officials from the school have claimed they're only recording information they're required to provide while receiving  federal funds for their Headstart program.
#5 Increasingly, incidents of misbehavior at many U.S. schools are being treated as very serious crimes.  For example, when a little girl kissed a little boy at one Florida elementary school recently, it was considered to be a "possible sex crime" and the police were called out.
#6 But what happened to one very young student in Stockton, California earlier this year was even worse….
Earlier this year, a Stockton student was handcuffed with zip ties on his hands and feet, forced to go to the hospital for a psychiatric evaluation and was charged with battery on a police officer. That student was 5 years old.
#7 In the United States today, police are trained to respond to even the smallest crimes with extreme physical force.  For example, one grandfather in Arizona was recently filmed laying unconscious in a pool of his own blood after police rammed his head into the flood inside a Wal-Mart on Black Friday night.  It was thought that he was shoplifting, but it turns out that he says that he was just trying to tuck a video game away so other crazed shoppers would not grab it out of his hands.
#8 Did you know that the government actually sets up fake cell phone towers that can intercept your cell phone calls?  The following is how a recent Wired articledescribed these "stingrays"….
You make a call on your cellphone thinking the only thing standing between you and the recipient of your call is your carrier's cellphone tower. In fact, that tower your phone is connecting to just might be a boobytrap set up by law enforcement to ensnare your phone signals and maybe even the content of your calls.

So-called stingrays are one of the new high-tech tools that authorities are using to track and identify you. The devices, about the size of a suitcase, spoof a legitimate cellphone tower in order to trick nearby cellphones and other wireless communication devices into connecting to the tower, as they would to a real cellphone tower.

The government maintains that the stingrays don't violate Fourth Amendment rights, since Americans don't have a legitimate expectation of privacy for data sent from their mobile phones and other wireless devices to a cell tower.
#9 U.S. border agents are allowed by law to search any laptop being brought into the United States without even needing any reason to do so.
#10 In the United States of America, everyone is a "potential terrorist".  According to FBI Director Robert Mueller, "homegrown terrorists" represent as big a threat to American national security as al-Qaeda does.
#11 Most Americans are not that concerned about the Patriot Act, but that might change if they understood that the federal government has a "secret interpretation" of what the Patriot Act really means.  U.S. Senator Ron Wyden says that the U.S. government interprets the Patriot Act much more "broadly" than the general public does….
"We're getting to a gap between what the public thinks the law says and what the American government secretly thinks the law says."
#12 The FBI is now admittedly recording Internet talk radio programs all over the United States.  The following comes from a recent article by Mark Weaver of WMAL.com….
If you call a radio talk show and get on the air, you might be recorded by the FBI.

The FBI has awarded a $524,927 contract to a Virginia company to record as much radio news and talk programming as it can find on the Internet.

The FBI says it is not playing big brother by policing the airwaves, but rather seeking access to what airs as potential evidence.
#13 The federal government has decided that what you and I share with one another on Facebook and on Twitter could be a threat to national security.  According to a recent Associated Press article, the Department of Homeland Security will soon be "gleaning information from sites such as Twitter and Facebook for law enforcement purposes".
#14 What you say on your cell phone is never private.  The truth is that that the FBI can demand to see your cell phone data whenever it wants.  In addition, according to CNET News the FBI can remotely activate the microphone on your cell phone and listen to whatever you are saying….
The FBI appears to have begun using a novel form of electronic surveillance in criminal investigations: remotely activating a mobile phone's microphone and using it to eavesdrop on nearby conversations.

The technique is called a "roving bug," and was approved by top U.S. Department of Justice officials for use against members of a New York organized crime family who were wary of conventional surveillance techniques such as tailing a suspect or wiretapping him.
#15 In some areas of the country, law enforcement authorities are pulling data out of cell phones for no reason whatsoever.  According to the ACLU, state police in Michigan are now using "extraction devices" to download data from the cell phones of motorists that they pull over.  This is taking place even if the motorists that are pulled over are not accused of doing anything wrong.
The following is how a recent article on CNET News described the capabilities of these "extraction devices"….
The devices, sold by a company called Cellebrite, can download text messages, photos, video, and even GPS data from most brands of cell phones. The handheld machines have various interfaces to work with different models and can even bypass security passwords and access some information.
#16 The federal government has become so paranoid that they have been putting GPS tracking devices on the vehicles of thousands of people that have not even been charged with committing any crimes.  The following is a short excerpt from a recent Wired magazine article about this issue….
The 25-year-old resident of San Jose, California, says he found the first one about three weeks ago on his Volvo SUV while visiting his mother in Modesto, about 80 miles northeast of San Jose. After contacting Wired and allowing a photographer to snap pictures of the device, it was swapped out and replaced with a second tracking device. A witness also reported seeing a strange man looking beneath the vehicle of the young man's girlfriend while her car was parked at work, suggesting that a tracking device may have been retrieved from her car.

Then things got really weird when police showed up during a Wired interview with the man.

The young man, who asked to be identified only as Greg, is one among an increasing number of U.S. citizens who are finding themselves tracked with the high-tech devices.

The Justice Department has said that law enforcement agents employ GPS as a crime-fighting tool with "great frequency,"and GPS retailers have told Wired that they've sold thousands of the devices to the feds.
#17 New high-tech street lights that are being funded by the federal government and that are being installed all over the nation can also be used as surveillance cameras, can be used by the DHS to make "security announcements" and can even be used to record personal conversations.  The following is from a recent article by Paul Joseph Watson for Infowars.com….
Federally-funded high-tech street lights now being installed in American cities are not only set to aid the DHS in making "security announcements" and acting as talking surveillance cameras, they are also capable of "recording conversations," bringing the potential privacy threat posed by 'Intellistreets' to a whole new level.
#18 If you choose to protest in the streets of America today, there is a good chance that you will be brutalized.  All over the United States law enforcement authorities have been spraying pepper spray directly into the faces of unarmed protesters in recent weeks.
#19 In many areas of the United States today, you will be arrested if you do not produce proper identification for the police.  In the old days, "your papers please" was a phrase that was used to use to mock the tyranny of Nazi Germany.  But now all of us are being required to be able to produce "our papers" for law enforcement authorities at any time.  For example, a 21-year-old college student named Samantha Zucker was recently arrested and put in a New York City jail for 36 hours just because she could not produce any identification for police.
#20 According to blogger Alexander Higgins, students in kindergarten and the 1st grade in the state of New Jersey are now required by law to participate "in monthly anti-terrorism drills".  The following is an excerpt from a letter that he recently received from the school where his child attends….
Each month a school must conduct one fire drill and one security drill which may be a lockdown, bomb threat, evacuation, active shooter, or shelter-in place drill. All schools are now required by law to implement this procedure.
So who in the world ever decided that it would be a good idea for 1st grade students to endure "lockdown" and "active shooter" drills?
To get an idea of what these kinds of drills are like, just check out this video.
#21 With all of the other problems that we are having all over the nation, you would think that authorities would not be too concerned about little kids that are trying to sell cups of lemonade.  But sadly, over the past year police have been sent in to shut down lemonade stands run by children all over the United States.
#22 The federal government has decided to invest a significant amount of time, money and energy raiding organic farms.  The following example comes from Natural News….
It is the latest case of extreme government food tyranny, and one that is sure to have you reeling in anger and disgust. Health department officials recently conducted a raid of Quail Hollow Farm, an organic community supported agriculture (CSA) farm in southern Nevada, during its special "farm to fork" picnic dinner put on for guests — and the agent who arrived on the scene ordered that all the fresh, local produce and pasture-based meat that was intended for the meal be destroyed with bleach.
#23 It is an absolute disgrace that all of us (including grandmothers and young children) must either go through body scanners that reveal the intimate details of our naked bodies or endure "enhanced pat-downs" during which our genitals will be touched before we are allowed to get on an airplane.
It is also an absolute disgrace that the American people are putting up with this.
#24 Invasive TSA security techniques are not just for airports anymore.  Now, TSA "VIPR teams" are actively conducting random inspections at bus stations and on interstate highways all over the United States.  For example, the following comes from a local news report down in Tennessee….
You're probably used to seeing TSA's signature blue uniforms at the airport, but now agents are hitting the interstates to fight terrorism with Visible Intermodal Prevention and Response (VIPR).

"Where is a terrorist more apt to be found? Not these days on an airplane more likely on the interstate," said Tennessee Department of Safety & Homeland Security Commissioner Bill Gibbons.

Tuesday Tennessee was first to deploy VIPR simultaneously at five weigh stations and two bus stations across the state.
TSA "VIPR teams" now conduct approximately 8,000 "unannounced security screenings" a year at subway stations, bus terminals, ports and highway rest stops.
#25 More than a million hotel television sets all over America are now broadcasting propaganda messages from the Department of Homeland Security promoting the "See Something, Say Something" campaign.  In essence, the federal government wants all of us to become "informants" and to start spying on one another constantly.  The following comes from an article posted by USA Today….
Starting today, the welcome screens on 1.2 million hotel television sets in Marriott, Hilton, Sheraton, Holiday Inn and other hotels in the USA will show a short public service announcement from DHS. The 15-second spot encourages viewers to be vigilant and call law enforcement if they witness something suspicious during their travels.
#26 Certain "types" of American citizens are being labeled as potential threats in official U.S. government documents.  An unclassified Department of Homeland Security report published a couple years ago entitled "Right-wing Extremism: Current Economic and Political Climate Fueling Resurgence in Radicalization and Recruitment" claims that a belief in Bible prophecy "could motivate extremist individuals and groups to stockpile food, ammunition and weapons."  The report goes on to state that such people are potentially dangerous.
#27 Back on February 20, 2009, the State of Missouri issued a report entitled "MIAC Strategic Report: The Modern Militia Movement".  That report warned that the following types of people may be potential terrorists….
*anti-abortion activists
*those that are against illegal immigration
*those that consider "the New World Order" to be a threat
*those that have a negative view of the United Nations
#28 As I have written about previously, a very disturbing document that Oath Keepers has obtained shows that the FBI is now instructing store owners to report many new forms of "suspicious activity" to them.  According to the document, "suspicious activity" now includes the following….
*paying with cash
*missing a hand or fingers
*"strange odors"
*making "extreme religious statements"
*"radical theology"
*purchasing weatherproofed ammunition or match containers
*purchasing meals ready to eat
*purchasing night vision devices, night flashlights or gas masks
Do any of those "signs of suspicious activity" apply to you?
#29 Soon you may get labeled as a "potential terrorist" if you are just feeling a little nervous.  A new "pre-crime" technology system that is currently being tested by the U.S. Department of Homeland Security will soon be in use all over the nation.  It is called "Future Attribute Screening Technology" (FAST), and it is very frightening.  The following description of this new program comes from an articlein the London Telegraph….
Using cameras and sensors the "pre-crime" system measures and tracks changes in a person's body movements, the pitch of their voice and the rhythm of their speech.

It also monitors breathing patterns, eye movements, blink rate and alterations in body heat, which are used to assess an individual's likelihood to commit a crime.

The Future Attribute Screening Technology (FAST) programme is already being tested on a group of government employees who volunteered to act as guinea pigs.
#30 The truth is that nobody puts more people into prison than America does.  The United States has the highest incarceration rate in the world and thelargest total prison population on the entire globe.
To read about some of the crazy things that the control freaks running things have planned for the future, just check out this article by Natural News: "10 outlandish things the 'scientific' controllers have in mind for you in the near future".
Once again, despite all of this outrageous "security", it is inevitable that a lot of really bad things are going to happen in the United States in the years ahead.
When there are incidents of violence, it is also inevitable that there will be calls for even more "Big Brother" security measures.
We are going to be caught in a never ending spiral of tyranny where the "solution" is always even tighter security.
Eventually, we will have lost all of our liberties and freedoms, and we will probably be even less safe than we are today.
Do not be deceived.  We could put a soldier on every corner, a video camera in every room of every home and an RFID chip in every citizen but that would not make us "safe".
Every single lawmaker that is backing these laws which strip our liberties and freedoms away deserves to be voted out of office.
If you love the United States of America, please stand up and say something while you still can.
Please use this article and other articles like it as tools.  Share them with your friends and your family.  If we can get enough people to wake up, perhaps there is still enough time to turn the direction of this country around.
Will the final chapters of the history of the United States of America be mentioned in the same breath as communist China, the USSR and Nazi Germany, or will the final chapters of the history of the United States of America be the greatest chapters of all?
The choice, America, is up to you.
By Saman Mohammadi
Morgen Peck
IEEE Spectrum
November 26, 2011
For some reason, I have vivid memories of roll call from elementary school. It was a daily drill that gave each student a chance to rehearse his identity by riffing on the word "here!" Whether you sang it or burped it, you had to make it memorable. Or at least, that's how I felt about it.
But it's a nostalgia I may not share with my kids, as tracking devices have begun to dispose of the ritual all together. Last month, a preschool in Richmond, California installed a curiously expensive, high tech system to track the attendance of its students. And it could serve as a pilot program for others to come.
Upon arriving in the morning, according to the Associated Press, each student at the CCC-George Miller preschool will don a jersey with a stitched in RFID chip. As the kids go about the business of learning, sensors in the school will record their movements, collecting attendance for both classes and meals. Officials from the school have claimed they're only recording information they're required to provide while receiving  federal funds for their Headstart program.
However, the story has caught the attention of both the ACLU and the Electronic Frontier Foundation, who have expressed alarm at the potential infringement of privacy rights. Together, they have submitted a letter of concern to school officials, including a request that they clarify what security precautions were put in place with the program.
This is not the first time a school has tried to track its students with RFID. In 2005, according to the AP, another grade school in California handed out RFID badges and was met with an equal amount of outrage from the ACLU and privacy rights watch dogs.
Aside from privacy issues, the project has stirred debate about resource allocation. The RFID system was installed with funds from the Federal stimulus program and carries a price tag of $50,000. Moreover, it was designed to replace a task which, from the outside, seems only minimally taxing to budget and personnel—and which, in my case, served to create lasting memories.
Infowars Nightly News
November 21, 2011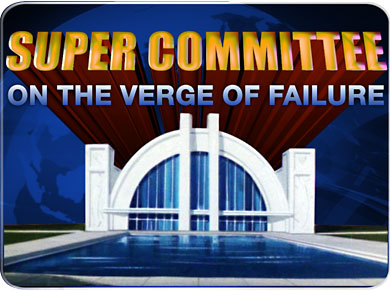 On the Monday, November 21 edition of Infowars Nightly News, host Mike Adams talks with Mark Kastel of the Cornucopia Institute about its effort to counter the organized attack on organic farming and a new push to allow dangerous chemicals to be considered organic.
Mike also covers a recent ruling by the EU declaring water does not treat dehydration. He also covers the following topics:
The failure of the unconstitutional Super Committee.
The FBI and its fake terror.
Two nursing home employees charged with water-boarding an elderly woman.
Russian Hackers allegedly burning out and destroying a pump needed to carry water to thousands of homes in Springfield, Illinois.
Tampa Bay, Florida, cops rolling out an armored tank to send a message to protesters.
The bizarre case of "cement butt," a man arrested for injecting cement, glue and tire sealant in the posteriors of women looking for implants.
And the latest on the NYT attempting to link Alex Jones to the alleged White House shooter and Forbes claiming Jones and trends forecaster Gerald Celente are attempting to instigate a run on banks.
The American Dream
Tuesday, November 15, 2011
Will the shocking insider trading revelations that have come to light in recent days finally be enough to motivate the American people to start throwing all of the con men and charlatans out of Congress?  On Sunday, 60 Minutes opened up a huge can of worms when it did a feature story on insider trading by members of Congress.  Up until now, the vast majority of Americans had no idea that insider trading was actually legal for members of Congress.  In fact, as will be documented later on in this article, members of Congress have been using secrets that they have learned during the course of their duties to make huge amounts of money in the stock market.  If you can believe it, during the financial crisis of 2008 some members of Congress were making huge stock moves that would only pay off if the stock market crashed really hard at a time when they should have been focusing on creating legislation that would help the U.S. financial system survive.  It is hard not to feel sick after learning how low some of our "leaders" have stooped to enrich themselves.  Now that the American people are learning the truth, how can they ever trust Congress again?
Even before these revelations about insider trading by members of Congress came to light, the approval rating for Congress was sitting at about 11 percent.
There is a widespread feeling in this country that our political system simply does not work any longer.
Nearly all of our "leaders" seem to be wealthy elitists that are rapidly becoming wealthier.  Today, the average net worth for a member of Congress is approximately 3.8 million dollars, and the collective net worth of all of the members of Congress increased by 25 percent between 2008 and 2010.

It would be one thing is they were accumulating all of this wealth legitimately.  However, it is just not right for members of Congress to use government secrets and inside information that is not available to the general public to make huge profits in the stock market.
If any of the rest of us engage in insider trading, it could get us thrown into jail.
But as a recent CNBC article noted, members of Congress can pretty much get away with it as much as they want to….
When you buy and sell stocks based on secrets you learned at the office, it could be insider trading.

But when a United States Senator does it, it's probably perfectly legal.

That's because the SEC has largely determined that trading stocks based on advance knowledge of action in Congress is not insider trading.
But just because it is legal, that does not make it right.
Former Washington lobbyist Jack Abramoff made headlines recently when he claimed that "a dozen members of Congress and their aides took part in insider trading".
Well, it turns out that there has been a whole lot more insider trading going on than that.
If you have not seen the recent 60 Minutes report on this issue yet, you really should take a few minutes and watch it….
One of the politicians featured in the 60 Minutes story was Nancy Pelosi.
Pelosi has been doing incredibly well financially in recent years.  For example, her net worth soared by 62 percent in 2010.  If you can believe it, Nancy Pelosi is now worth 35.2 million dollars.
That is a nice chunk of change.
So has she been getting a little bit of "extra help" along the way?
According to a recent CNN article, one very preferential stock deal involving a credit card company went very well for her.  It also turns out that there was credit card legislation that was pending in the House at the time….
Pelosi and her husband participated in an initial public offering of Visa in 2008, according to CBS. They bought 5,000 shares at the initial price of $44; two days later, shares were trading at $64, CBS said.

The network reported the investment came at the same time a piece of legislation that was opposed by credit-card companies was making its way through the House.
But what is even worse is what many members of Congress did with secret information that they were told by U.S. Treasury Secretary Hank Paulson and Federal Reserve Chairman Ben Bernanke at the start of the financial crisis of 2008.
On September 16, 2008 Paulson and Bernanke held "closed door meetings" with members of Congress and warned them that the financial system was about to totally collapse.
But instead of racing out to save the financial system, author Peter Schweizer says that many of our representatives in Congress raced out to save their stock portfolios.
In his new book, Schweizer alleges the following….
*Schweizer says that U.S. Senator Dick Durbin sold $74,715 worth of stock on September 17th and $42,000 worth of stock on September 18th.
*Schweizer says that U.S. Representative Jim Moran sold off shares in 90 different corporations on September 17th.
*Schweizer says that U.S. Senator Sheldon Whitehouse sold off at least $250,000 worth of stock between September 18th and September 24th.
*Schweizer says that U.S. Representative Spencer Bachus bet very heavily against the stock market in the days following the September 16th meeting and made tens of thousands of dollars doing so.
*Schweizer says that U.S. Senator John Kerry bought up approximately $350,000of Bank of America stock and approximately $550,000 of Citigroup stock during October 2008 and November of 2008.  It was during this time period that the bailout programs for the big banks were being developed and debated.
Are you feeling sick to your stomach yet?
But it isn't just members of Congress that are using secrets to make money in the stock market.  According to an article in the Wall Street Journal, quite a few Congressional staffers have also been making questionable trades….
"At least 72 aides on both sides of the aisle traded shares of companies that their bosses help oversee, according to a Wall Street Journal analysis of more than 3,000 disclosure forms covering trading activity by Capitol Hill staffers for 2008 and 2009."
But nobody is getting into trouble for any of this.
This is how corrupt our system has become.
And there are scientific studies that show that members of Congress have been doing significantly better in the stock market than the general public has been doing.
Figures vindicate Paul campaign's angry response to CBS News debate shame
Paul Joseph Watson
Infowars.com
Tuesday, November 15, 2011
Despite being given just 89 seconds of speaking time during Saturday's Republican debate, Congressman Ron Paul is in a dead heat with fellow top tier candidates Cain, Romney and Gingrich for the highly influential Iowa caucuses, placing second just one percentage point behind Cain amongst likely voters.
"A Bloomberg News poll shows Cain at 20 percent, Paul at 19 percent, Romney at 18 percent and Gingrich at 17 percent among the likely attendees with the caucuses that start the nominating contests seven weeks away."
Paul is undoubtedly in the strongest position going into the race, because his support is "more solidified than his rivals," a key factor given that 60 per cent of respondents in the poll said they could still be persuaded to change their vote.
32 per cent of Paul's backers say they are sticking with the Congressman, whereas only 25 per cent of Romney supporters and 17 per cent of Gingrich voters say the same.
Being the first event of the electoral nomination process, taking place this year on January 3, the Iowa caucuses are traditionally seen as a highly influential in determining the final GOP nominee. If Ron Paul takes Iowa he can no longer be ignored by the establishment media and will have a genuine shot at building momentum for a victorious campaign.
The results of the poll vindicate the Paul campaign's angry response to CBS News' treatment of the Congressman when he was afforded just 89 seconds out of a 90 minute debate on Saturday night in South Carolina.
It subsequently transpired that Paul and other candidates had been the victims of a deliberate CBS policy to restrict questions to so-called lesser candidates, despite the fact that Paul's figures have consistently proven he is a top tier performer.
As Reason's Seth McKelvey highlights, even candidates with significantly lower polling figures than Paul were given more time.
Despite his embarrassing faux-pas in the previous debate when he failed to remember the name of the federal agency he wanted to abolish, Rick Perry, whose support has been sinking for weeks, was given the most time out of all the candidates during the CBS News debate.
*********************
Paul Joseph Watson is the editor and writer for Prison Planet.com. He is the author of Order Out Of Chaos. Watson is also a regular fill-in host for The Alex Jones Show.
Top Military Commander and Courts Support Right to Protest
In response to comments from those supporting the police crackdowns on peaceful protesters exercising their constitutional rights but violating local ordinances (see comments here), reader Purplemuse writes:
The Constitution supersedes local ordinances that are being used to OBSTRUCT 1st Amendment Rights. The camping ITSELF is in order to MAKE A STATEMENT – a First Amendment Right. Protesters are not camping because it is fun to expose yourself to the elements and hardship and you want to roast wienies and marshmallows and drink beer while swapping ghost stories.

Would you listen to Colin Powell, retired four-star general in the United States Army, Powell also served as National Security Advisor (1987–1989), as Commander of the U.S. Army Forces Command (1989) and as Chairman of the Joint Chiefs of Staff (1989–1993) when he says, "It isn't enough just to scream at the Occupy Wall Street demonstrations. We need our political system to start reflecting this anger back into, 'How do we fix it? How do we get the economy going again?'" He also states that the Occupy Wall Street Protests are "As American as Apple Pie."

Does he go on to qualify his statement by saying, "as long as they obey local (misdemeanor) ordinances. No, he does not. He actually goes on to say that he "gets" it.

If a man, well above your rank, that you'd likely drop everything to stand up in a room to honor, "gets" that peaceful protests, by design (that's why they are referred to as 'civil disobedience') infringe on ordinances and make the public uncomfortable in order to be heard, are as American as Apple Pie; do you think you could set your fear of disobedience aside long enough to defend those protesters against physical harm for exercising those American as Apple Pie Rights? If you can't than I think you need to join the ranks of officers who simply "do as they are told" and jab petite women in the spleen with billy clubs (as in Berkeley) in order to incite a riot. (BTW: They did not succeed, Berkeley stood firm in determined peace).
(Watch Powell's statement here).
Of course, it's not just Powell.  Veterans from every branch of the military – and across 3 generations – are coming out to support the "occupy" protests.
And in response to the Berkeley police saying that linking arms and resisting attempts to clear a space is an act of "violence", reader David writes:
It is every citizen's duty to resist false arrest

There is no such crime as "resisting arrest." This is a fictitious crime dreamed up by law enforcement to accuse a citizen of a crime when they refuse to surrender to the illegal demands of the police.

The U.S. Supreme Court has ruled on numerous occasions that resisting a false arrest is not merely a citizen's right, but his duty! In fact, the Supreme Court has gone so far as to rule that if a law enforcement officer is killed as a result of actions stemming from a citizen's attempts to defend themselves against a false arrest, it is the fault of the officer, not the citizen.

Here's a short collection of relevant court rulings on false arrest and resisting arrest:

"When a person, being without fault, is in a place where he has a right to be, is violently assaulted, he may, without retreating, repel by force, and if, in the reasonable exercise of his right of self defense, his assailant is killed, he is justified." Runyan v. State, 57 Ind. 80; Miller v. State, 74 Ind. 1.

"These principles apply as well to an officer attempting to make an arrest, who abuses his authority and transcends the bounds thereof by the use of unnecessary force and violence, as they do to a private individual who unlawfully uses such force and violence." Jones v. State, 26 Tex. App. I; Beaverts v. State, 4 Tex. App. 1 75; Skidmore v. State, 43 Tex. 93, 903.

"An illegal arrest is an assault and battery. The person so attempted to be restrained of his liberty has the same right to use force in defending himself as he would in repelling any other assault and battery." (State v. Robinson, 145 ME. 77, 72 ATL. 260).

"Each person has the right to resist an unlawful arrest. In such a case, the person attempting the arrest stands in the position of a wrongdoer and may be resisted by the use of force, as in self- defense." (State v. Mobley, 240 N.C. 476, 83 S.E. 2d 100).

Do individuals have the right to come to the aid of another citizens being falsely arrested? You bet they do. As another court case ruled:

"One may come to the aid of another being unlawfully arrested, just as he may where one is being assaulted, molested, raped or kidnapped. Thus it is not an offense to liberate one from the unlawful custody of an officer, even though he may have submitted to such custody, without resistance." (Adams v. State, 121 Ga. 16, 48 S.E. 910).

And on the issue of actually killing an arresting officer in self defense:

"Citizens may resist unlawful arrest to the point of taking an arresting officer's life if necessary." Plummer v. State, 136 Ind. 306. This premise was upheld by the Supreme Court of the United States in the case: John Bad Elk v. U.S., 177 U.S. 529.
I believe that violence discredits the entire protest movement.  I therefore hope that the protesters remain peaceful, even when confronted with unlawful arrests. However, as David points out, the police have no right to make unlawful arrests in the first place.
Leaked email to Bachmann campaign indicates decision to limit air time for certain candidates was deliberate CBS News policy

Paul Joseph Watson
Infowars.com
November 13, 2011
Congressman Ron Paul was a victim of what later transpired to be a deliberate policy on behalf of CBS News to restrict the air time of certain candidates during last night's Republican debate, after he was afforded just 90 seconds of speaking time during the course of the event in South Carolina last night.
Paul's campaign reacted furiously to the Texan being limited to 90 seconds in what was a 90 minute-long debate, with Campaign Manager John Tate blasting out an email entitled "What a Joke," in which he stated, "It literally made me sick watching the mainstream media once again silence the one sane voice in this election. The one dissenter to a decade of unchecked war. The one candidate who stands for true defense and actual constitutional government. Ron Paul was silenced, in perhaps the most important debate of the cycle."
A scientific study undertaken by the University of Minnesota last month confirmed that Ron Paul had been given the least speaking time out of all the Republican candidates during the debates, even less than the likes of John Huntsman and Rick Santorum, who have routinely been beaten by Paul in national polls.
As Marc Fortier points out, an email inadvertently sent to Michelle Bachmann's campaign clearly indicates that certain candidates were given less air time as a result of a deliberate CBS policy.
When a CBS staffer referenced how Bachmann's campaign had made representatives available for an after-debate webshow, CBS News political analyst John Dickerson responded by saying, "Okay let's keep it loose though since she's not going to get many questions and she's nearly off the charts in the hopes that we can get someone else."
Dickerson's admission that CBS had deliberately ensured Bachmann was "not going to get many questions" during the debate indicated "a planned effort to limit questions to Michele Bachmann at tonight's CBS/National Journal Debate," the Bachmann campaign said in a statement.
Obviously, that policy of limiting air time to certain candidates was also applied to Congressman Ron Paul, despite the fact that he has consistently won straw polls and proven himself as a top tier candidate in national polls.
As we have documented, despite his popularity the establishment media has deliberately downplayed and sidelined Paul's campaign.
After Ron Paul finished a close second to Bachmann in the highly regarded Ames straw poll, and was subsequently blacklisted by the corporate press, Politico's Roger Simon said the reason for him being ignored was that "the media doesn't believe he has a hoot in hells chance of winning the Iowa caucuses, the Republican nomination or winning the presidency, so we're gonna ignore him."
"We are in the business of kicking candidates out of the race," CNN host Howard Kurtz responded.
Video: Ron Paul Gets 89 Seconds In Tv Portion Of CBS Debate

Kurt Nimmo
Infowars.com
November 13, 2011
Once again, Rep. Ron Paul represented the voice of reason at the latest Republican debate held on Saturday in Spartanburg, South Carolina.
Asked about attacking Iran, Paul said the president is obliged to follow the Constitution and go through Congress before attacking the country. He compared the current situation to the one before the United States launched its invasion of Iraq in 2003.

"I'm afraid what's going on right now is similar to the war propaganda that went on against Iraq," he said.
Mitt Romney and Newt Gingrich strongly advocated going to war with Iran. Romney said that if "crippling sanctions" fail, military action would be used because it is "unacceptable" for Iran to become a nuclear power like the United States, Russia, Britain, China, France, India, Pakistan, North Korea and Israel.
"If we re-elect Barack Obama, Iran will have a nuclear weapon. And if you elect Mitt Romney, Iran will not have a nuclear weapon," said Romney.
Last week in a Wall Street Journal op-ed, Romney said that as president he would send war ships to the region and work with Israel to undermine Iran.
Gingrich advocated "maximum covert operations" and assassinating Iran's scientists. He said the United States should destroy Iran's "systems, all of it covertly, all of it deniable."
He previously said as president he would "green light" an Israeli attack on Iran. He doesn't think it right for the United States to tell an ally and one "whose people have already endured one holocaust" that it may not do what it deems necessary for its own survival.
Gingrich has also called for bombing Iran's oil refinery in addition to its nuclear facilities.
Herman Cain did not advocate attacking Iran directly but said the United States should increase sanctions, deploy ballistic missile warships, and assist the CIA's color revolution effort to topple the country's government.
Prior to the latest debate, Rick Santorum released a radio ad bragging about his experience on the Armed Services Committee and his efforts aimed at Iran. He also called for covert attacks on Iran and the murder of its scientists.
In 2009, Iran said it discovered an effort by the CIA to orchestrate a "soft revolution" in the country. The plan was based in Dubai and similar to a U.S. plan that targeted the Soviet Union in 1959, according to the director of the counterespionage department of the Intelligence Ministry.
Iran blamed the Woodrow Wilson Foundation, the Soros Foundation, AIPAC, and said agents in the Azerbaijan Republic, Turkey, the United Arab Emirates, and Kuwait were used in the effort.
At the time, the Brookings Institute produced a report calling for provoking war with Iran, arming and supporting terrorists within the county, and funding and organizing a color revolution.
A terror campaign against Iran's nuclear scientists is already underway. In August, Iran prosecuted a man it claimed was part of an Israeli assassination effort.
A source in Israel's intelligence community told the German magazine Der Spiegel earlier this year that Mossad was behind the assassinastion of Dariush Rezaeinejad, a member of the Atomic Energy Organization of Iran. Iran has blamed Mossad, the CIA and MI6 for assassinating its scientists.
In May of 2007, then president Bush gave approval to the CIA to launch a covert "black" operation to destabilize the Iranian government, according to current and former officials in the intelligence community.
The United States has supported and encouraged the Iranian militant group, Jundullah, that has conducted deadly raids inside Iran.
The al-Qaeda affiliated Sunni terrorist group has launched a number of attacks, including one in October of 2009 that killed over forty people. The CIA has supported other terrorist groups in Iran as well, including Mujahedeen-e Khalq.
On Saturday, Iran's FARS News Agency pointed to research conducted by Prison Planet.com and Paul Joseph Watson citing "several credited and credible individuals, including US intelligence whistleblowers and former military personnel" revealing that the United States is currently conducting covert military operations inside Iran using guerilla groups to carry out attacks on the Islamic Revolution Guards Corps.
Orders all food to be destroyed with bleach
Ethan A. Huff
Natural News
Friday, November 11, 2011
It is the latest case of extreme government food tyranny, and one that is sure to have you reeling in anger and disgust. Health department officials recently conducted a raid of Quail Hollow Farm, an organic community supported agriculture (CSA) farm in southern Nevada, during its special "farm to fork" picnic dinner put on for guests — and the agent who arrived on the scene ordered that all the fresh, local produce and pasture-based meat that was intended for the meal be destroyed with bleach.
For about five years now, Quail Hollow Farm has been growing organic produce and raising healthy, pasture-based animals which it provides to members as part of a CSA program. And it recently held its first annual "Farm to Fork Dinner Event," which offered guests an opportunity to tour the farm, meet those responsible for growing and raising the food, and of course partake in sharing a meal composed of the delicious bounty with others.
But when the Southern Nevada Health District (SNHD) got word of the event and decided to get involved, this simple gathering of friends and neighbors around a giant, family-style picnic table quickly became a convenient target for the heavy hand of an out-of-control government agency. And Monte and Laura Bledsoe, the owners and operators of Quail Hollow Farm, were unprepared for what would happen next.
SNHD official Mary Oaks raids picnic without cause or warrant, orders destruction of dinner food
Laura Bledsoe explains in a letter to her guests written after the fact that two days prior to the event, SNHD contacted the farm to say that, because the picnic was technically a "public" event, the couple would have to obtain a "special use permit," or else face a very steep fine. Not wanting to risk having the event disrupted, the Bledsoes agreed to jump through all the demanded legal hoops even though their gathering was really just a backyard picnic.
But the day of the event, an inspector from SNHD, Mary Oaks, showed up and declared that all the food the Bledsoes would be serving was "unfit for consumption," and that it would have to be destroyed. Though there was no logical or lawful reasoning behind this declaration, and the Bledsoes had complied with all the requirements, Oaks insisted that the food be discarded and destroyed using a bleach solution.
One of the so-called reasons for this action included the fact that some of the food packaging did not contain labels, even though labels are not necessary if the food is eaten within 72 hours. Oaks also cited the fact that some of the meat was not US Department of Agriculture (USDA) certified, that the vegetables had already been cut and were thus a "bio-hazard," and that there were no receipts for the food (which was all grown on the farm, not purchased from a grocery store).
You can view pictures of the event, as well as video footage of Inspector Oaks raiding the party, at the following link:
http://www.reallyvegasphoto.com/Eve…
Unaware of their rights, the Bledsoes initially complied with Oaks' unlawful demands and destroyed the food. But shortly thereafter, Laura's husband Monte remembered that they had an emergency contact number for the Farm-to-Consumer Legal Defense Fund (FTCLDF) on their refrigerator.
Shocked that they even had to resort to this desperate measure, the Bledsoes called FTCLDF for advice and spoke with General Counsel Gary Cox, who instructed them to ask Oaks for a search and arrest warrant, which of course she did not have. The Bledsoes then asked Oaks to leave the property, upon which she allegedly stormed off in anger and screamed that she was going to call the police.
Police eventually arrived, but unaware of why they had been called and what the alleged crime was, they, too, left and offered their apologies to the Bledsoes. Fortunately, the Bledsoes were able to improvise with the chef to create a whole new meal for their guests, which ended up turning out to be a type of blessing in disguise, according to Laura.
The entire shocking incident serves as a reminder to know your rights when it comes to food and health freedom. Without a proper search or arrest warrant, so-called health inspectors or law enforcement officials have no business on your property. And if they ever try to pull a stunt like what happened at Quail Hollow Farm at your gathering, you have every right to demand that they vacate your property as well.
Sources for this article include:
Be sure to read Laura's full account of the raid here:
http://www.quailhollowfarmcsa.com/3…
And check out the video footage captured at the event, including footage of SNHD inspector Mary Oaks, here:
http://www.reallyvegasphoto.com/Eve…